STOP YULIN FOREVER
END THE DOG AND CAT MEAT TRADE
STOP YULIN FOREVER: Ending the Dog and Cat Meat Trade
It is shocking that, many people are still not aware of the Yulin Festival or of the dog and cat meat trade. But, unfortunately, it's not a stereotype.
The Yulin Festival was created in 2009 to boost a dying industry. It takes place in Yulin, Guangxi, China every year during the summer solstice from June 21st to June 30th.
During that time 10,000 - 15,000 dogs, many just puppies are tortured, butchered and consumed during this Festival. These numbers don't even account for the lives of the cats and other animals that are also murdered.
And it's estimated that each year in China alone, 10 million dogs and 4 million cats will be slaughtered for the meat trade.
Some of the victims are raised in meat farms; others are vulnerable strays and household dogs, cats and other pets. These animals are abducted from their homes, porches, backyards, and some are taken while on walks with their families.
Each year that the Festival and the dog and cat meat trade continues we must stand together and use our voices and speak up for these animals. They DO NOT have the luxury of tomorrow.
We are standing with the activists and Chinese people that are trying to stop these barbaric rituals and to help those whose pets and family members have been hurt by the festival and the dog and meat trade.
We need to show the Chinese Government that we are not going away. We will NOT remain silent and we will NOT stop protesting!
Please stand with us and use your voice to support this cause, and help us forever END the Yulin Festival and the dog and cat meat trade. 
Our greatest power is our compassion;
Our strongest resource is our voice; don't let them fade into silence.
Help be a voice for the voiceless!
2020 has been a devastating year for all. As we move into 2021, we need to continue to work hard and stay united in our quest to STOP the dog and cat meat trade and END the Yulin Festival forever.
This year, numerous attempts have been made to silence our voice. Signatures have been deleted from our petition and our Instagram was unjustly deactivated.
Our other social media accounts have also been targeted with posts and videos being removed from Facebook, YouTube and Twitter.
Our business website, https://thefellowshipofravens.com was also temporarily shutdown without our consent. Thankfully, it is now back up and running.
However, despite all of the negative interference, we are thankful to everyone who rallied with us and we have now received over 5000 signatures!
But there is still so much more that needs to be done. We cannot falter or give into fear. We must continue to spread the word and make sure our voice is heard.
We thank everyone who has signed and shared our petition to save these precious animals. But please know that when you donate to Change.org, they keep every penny from these well intentioned contributions. Unfortunately, none of the donations are shared with our cause.
Thank you again for signing and sharing our petition: http://chng.it/VTnw879Mgr
Together we MUST #StopTheYulinFestival & #EndTheDogAndCatMeatTrade
STOP YULIN FOREVER RALLY - 2019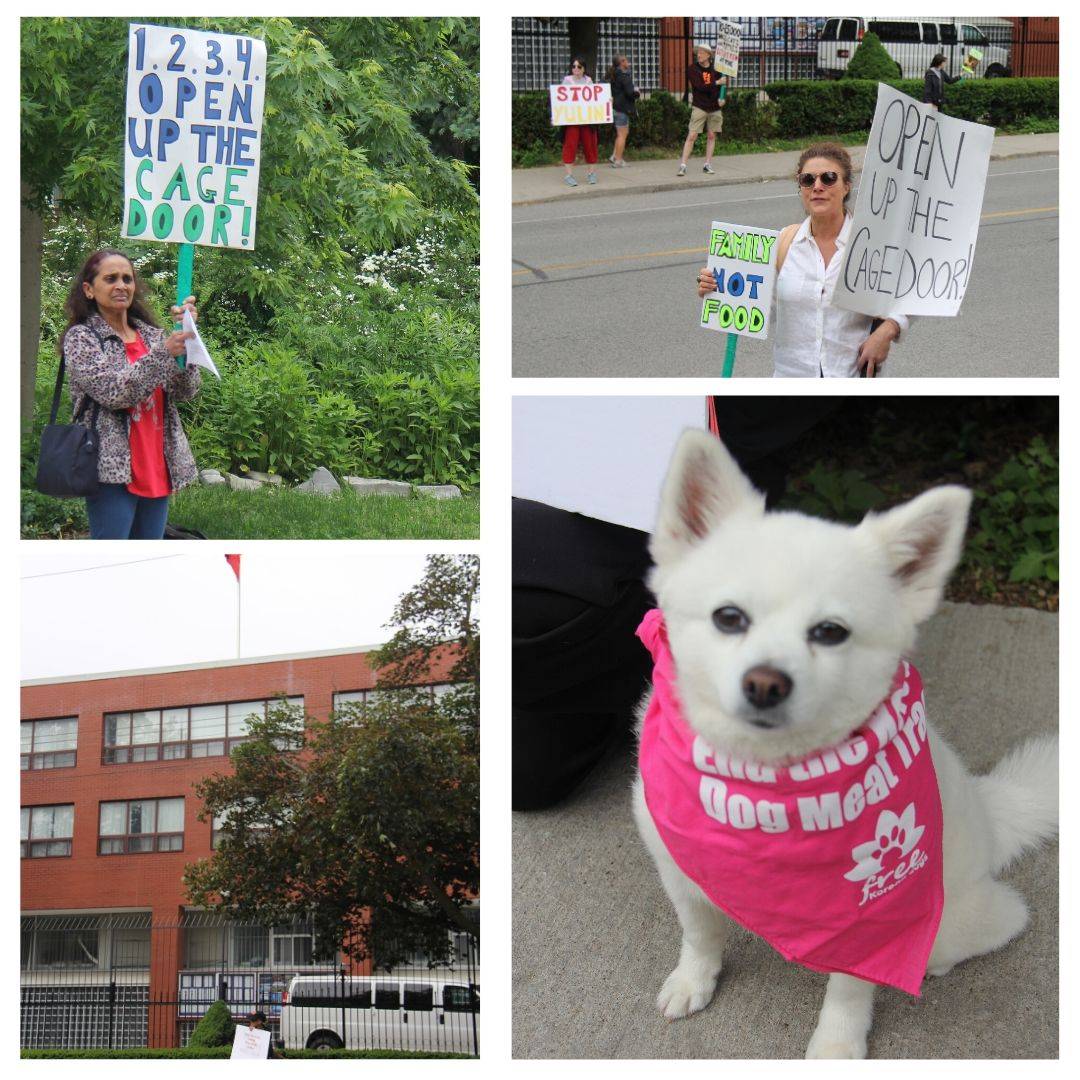 Thank you for your donation to STOP the Yulin Festival and END the dog and cat meat trade.
"Be the change that you wish to see in the world."
- Mahatma Gandhi
Sign petitions, go to rallies, support organizations, adopt rescues and keep talking all year round. When the Festival ends on June 30th the dog and cat meat trade will continue and millions will be slaughtered.